The Orissa State Cooperative Milk Producers' Federation Limited (OMFED®)
is an apex level Dairy Cooperative Society registered under Cooperative Society Act – 1962. It has come into existence to integrate the milk producers in rural areas with consumers in the urban areas with an enterprising aptitude.

OMFED®'s main activities includes promoting, production, procurement, processing and marketing of milk & milk products for economic development of the rural farming community in Orissa.


OMFED PRODUCTS

Milk Products
Milk - Sweet Curd - Ghee - Plain Curd

New Milk Products launched, by Dr Damodar Rout, Honourable Minister of Agriculture, Farmers' Empowerment, Fisheries and ARD Department, Govt. of Odisha, in the presence of the Chairman-OMFED Smt. Sarojini Mishra, and the Managing Director Sj. Vishal Gagan, at the Corporate Office, dated 25th September 2017.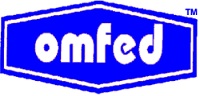 Smt. Sarojini Mishra
Chairperson,OMFED

Shri Vishal Gagan, IAS,
Managing Director,OMFED
---
OPERATIONAL AREA